Driving GOLDUSA and SILVERUSA Tokens: The Management Team
---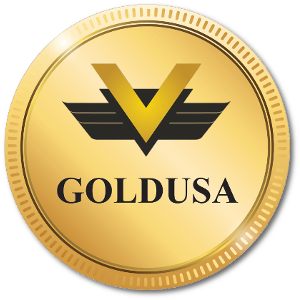 ---
Our management team brings together a completely unique and diverse collaboration of international and North American experts with extensive experience and knowledge in:
exploration & mine development;
operating & managing mining projects at scale;
investment banking, asset management, and financing;
development of new blockchain technologies and other patent pending inventions;
legal expertise related to token offerings, securities law and intellectual property law in various jurisdictions; and
international trade, consulting and advisory coupled with global investment relations and government relations.
The team behind the GOLDUSA and SILVERUSA tokens is drawn from both Canamex Gold Corp. and HarmonyChain AS. By combining these expertise, we are innovating a game-changing model for the mining industry that will completely revolutionize the way gold and  mines will be financed, and how gold and silver will be transacted in the future. We believe we are well-poised to be the leader in setting the standard in the market and becoming the reference case for investors looking to invest in asset-backed security tokens using the royalty streaming model. Our Management Team is committed to building GOLDUSA and SILVERUSA token communities and ecosystems where we favor actions that benefit the community including a pledge to be transparent and openly communicate any material project developments, to act in good faith and with integrity.
DAVID VINCENT B.Eng., Dip. FP Chief Executive Officer and Director David Vincent is a dynamic leader and trailblazer in the mining sector paving the way for the industry with cutting edge ideas that are resonating with diverse audiences in both the mining and crypto/blockchain universes. David has a wealth of knowledge and over 20 years of experience from around the world, including Europe, Middle East, Africa and the Asia region. Some highlights include:
Investment banking, corporate advisory, corporate public relations and capital raising services within the natural resources sector.
Senior executive with BAE Systems, a global aerospace company, where he gained significant skills and experience in international business development, feasibility studies, market analysis, business planning, project financing, project management and marketing within the United Kingdom, the Middle East and Europe.
He was a senior commissioned officer (Engineer and Pilot) in the Royal Australian Air Force.
He holds a Bachelor of Engineering with Distinction from RMIT Australia, a Diploma in Administrative Studies, an Advanced Diploma in Aviation Studies and a Diploma in Financial Planning from Deakin University.
He is currently also a Director of Arizona Silver Exploration Inc., and a Director of Secova Metals Corp., both Canadian public listed companies.
GREG HAHN, P. GEO, GEO. ENGINEER President and Chief Operating Officer Greg Hahn is a Professional Geologist and Geological Engineer, who has over 35 years of extensive experience in exploration and mine development. Some of the highlights of his rich and diverse career include:
Senior level management positions with several public mining companies, where during his career, he has used his expertise to take projects from mine development through to production. These include; permitting, engineering, construction and operations for Constellation Copper Corporation, construction and operations for two open pit heap leach gold and silver mines with Coca Mines Inc, exploration for investment opportunities in Latin America for St. Mary Minerals Inc., as well as, exploration and pre-development for Noranda Inc.
Additionally, Greg has been instrumentally involved in financing and mergers for Metalline Mining Company, which resulted in significant market cap increase and Marathon PGM Corp, which sold in 2010 for $170 million.
He holds a B.A. in Earth Sciences and an M.S. in Geology and Geological Engineering.
Greg is currently also President and CEO of Arizona Silver Exploration Inc., and a Director of eCobalt Solutions, Inc.
GUY P. DANCOSSE Q.C., ICD.D. Director Guy P. Dancosse, QC, brings an unparalleled wealth of legal and regulatory expertise to the team. His accolades and highlights of his career include:
Member of the Board of Directors and Chair of the Human Resources Committee at the Royal Canadian Mint. He was also legal counsel for the Royal Canadian Mint for a long period of time. As such he has acquired a deep knowledge of the international currency systems and of Global Mint activity.
He also sits on the board of many public and private companies.
Guy has extensive experience in arbitration, negotiation and mediation, nationally and internationally, in many areas of business and the public sector.
He has pleaded in all levels of the provincial and federal courts in Canada, including the Supreme Court of Canada.
He acted as counsel in commercial arbitration, both nationally and internationally.
He has undergone post-graduate training in mediation and arbitration at Harvard University, and completed the Director's Education Program at the Rotman School of Business University to Toronto.
Guy is a certified member of the Institute of Corporate Directors and is accredited as an international commercial arbitrator by the ICC (International Chamber of Commerce).
He is also a member of the Canadian Bar Association, the International Bar Association and the International Institute for Conflict Prevention & Resolution (New York).
DONG H. SHIM CFO & Secretary Dong Shim has led a successful accounting & finance career in both the US and Canada. He brings a wealth of knowledge to the team with his expertise in auditing publicly-traded junior mining companies and high-tech industries. His designations and accolades include:
Member of the Chartered Professional Accountants of British Columbia and a Certified Public Accountant registered in the State of Illinois, United States.
Served as an audit partner on numerous audit engagements with a mid-size firm located in Vancouver, British Columbia, where he audited various publicly traded companies, primarily focusing on junior mining, oil and gas, pharmaceutical, and high-tech industries.
As an audit partner, Mr. Shim also assisted various start-up companies in achieving public listings on the TSX Venture Exchange, Canadian Securities Exchange and the OTC Market.
Mr. Shim is currently the President of Golden Tree Capital Corp. and SHIM Accounting Corporation with a primary focus on business advisory, corporate consulting and regulatory filings both in the United States and Canada.
In addition, Mr. Shim teaches accounting as an instructor at a local college in Vancouver and acts as a facilitator at CPA Western School of Business mentoring CPA candidates enrolled in the CPA Professional Education Program.
MIKE STARK Director & Chairman Mike Stark is a born entrepreneur with over 32 years of business experience in the private sector as an owner and operator of two successful companies, and 27 years in the public sector. His background includes:
Corporate financing, investor relations, market support and corporate strategic development.
The companies he has worked with in the past include: Exeter Resources and Extorre Resources.
Mike is also currently Chairman of Arizona Silver Exploration Inc.
FRANK HOEGEL, MBA Director Frank Hoegel brings a broad base of experience in global investments & finance to the Management Team. His expertise has been primarily focused on the structuring, initiation, and completion of international convertible debenture financings, finance and business management knowledge. Highlights of his career:
Frank began his career with a London interdealer broker institute GFI Group involved in various forms of stocks, warrants and bonds.
He currently serves as Chief Executive Officer of Peter Beck Performance Fonds GbR,
He sits on the advisory board of Concept Capital Management, which is an asset management company, focused on evaluating and investing in Canadian resource companies, through equity investments, convertible bonds and gold, silver, and copper off-take agreements.
Frank completed his degree in Master of Business Administration (FH) with a focus on Financial Management, Banking and International Business & Management from the University of Nürtingen, Germany.
THE HARMONYCHAIN EXTERNAL ADVISOR TEAM BOARD OF DIRECTORS Kristen Nerstad Chairman
Kristen has over 21 years of experience in the financial industry with prominent results as an institutional broker and portfolio manager in companies such as Bank of America, Alfred Berg, and SEB.
Bjørn Zachrisson, MBA Board member and Chief Executive Officer
Bjorn is the inventor of the Harmonychain patents pending with the Norwegian Industrial Property Office that is part of the Patent Cooperation Treaty comprising 152 countries within Blockchain technology.
He is also Chairman of Norsk Hedgefond AS.
Thore Johnsen, PhD Board member
Holds a PhD from Carnegie Mellon University
After teaching at Northwestern and Columbia Universities, he returned to teach at the Norwegian School of Economics (NHH).
Johnsen has been a driving force in the establishment of finance as an academic field in Norway, and is frequently cited in media.
He is member of the advisory boards for several Norwegian endowments and has served on the strategic advisory board for the Norwegian Sovereign Wealth Fund.
He was one of the key architects of the Brent Future Oil contract.