October 3rd 2018 – Vancouver, Canada – Canamex Gold Corp. (the "Company") (CSE: CSQ) is pleased to advise that it has launched a non-brokered private placement to accredited investors, of SILVERUSA ("SILVERUSA" or "Token") Ethereum ERC20 Tokens via a Security Token Offering ("STO"). This is the first time ever that a silver-asset-backed security token, deployed on a block chain, has been offered by a North American Exchange listed public company.
Further general details of this offering, are as follows:
Initial STO for SILVERUSA Tokens at 30% discount to the spot silver price
Exposure to silver-backed ERC20 crypto-token on the Ethereum blockchain
Each token is an interest in 1/2 oz silver at initial token price of $US 5.00 per token
This is 30% discount to $US 25 value per token, based on $US 14.50 silver spot price
Minimum subscription: 500 SILVERUSA Tokens or $US 2,500
Purchase methods accepted: Fiat currencies, Ethereum (ETH) and Bitcoin (BTC)
Total SILVERUSA Tokens minted for issue is 210 million hard-cap
For whitepaper, FAQs, and other considerations: http://canamexgold.com/silverusa/
For subscription: https://ezclosing.ca/private-placements/canamex-silverusa/
Risk Disclosures
An investment in the SILVERUSA Tokens offered via this STO, should be considered speculative due to various factors, including the nature of the industry in which the Company operates. Risk factors relating to the Company are discussed in certain of public disclosures of the Company which are available for review on the Company's SEDAR profile at www.sedar.com Risk factors should be carefully reviewed and considered by an investor before a decision is made to invest in the SILVERUSA Tokens. Relevant considerations and risks associated with the STO are comprehensively detailed in the whitepaper here: http://canamexgold.com/silverusa/ , and have also been included below, at Annex A, attached.
Other Consideration
The Company reserves the right to increase the initial STO subscription offer price, if silver prices increase during the offer period. It is anticipated that this initial STO will provide additional financing to complete mine permitting and development work, to a shovel-ready stage (production decision and construction financing), at the Bruner Gold and Silver Project in Nevada. The amount being targeted by the Company for this offering is up to $5 million.
Subscription
Purchase methods accepted: Fiat currencies, Ethereum (ETH) and Bitcoin (BTC). The accredited investor subscription process is digital, via an online portal here: https://ezclosing.ca/private-placements/canamex-silverusa/.
Comments from David Vincent, Chief Executive Officer of the Company: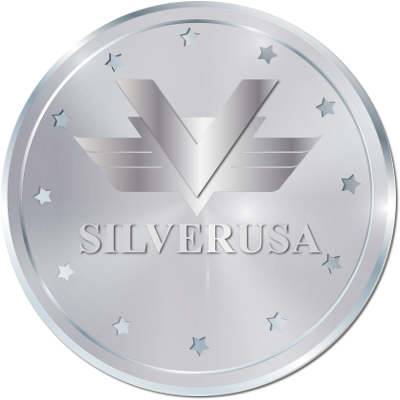 "Our company has seen the significant scaling potential for this innovative financing technique because of its sheer simplicity for creating win-win situations for all the stakeholders and investors involved. This innovative crypto-token royalty streaming model provides far more value, transparency, better terms and conditions and better profit margins within a SILVERUSA ecosystem (SILVERUSA token holders, shareholders, other junior mining companies and investors), than can be offered by traditional existing models, relying on legacy funding models."
About the Company
Canamex Gold Corp. is a public listed company registered in British Columbia, Canada, trading on the Canadian Securities Exchange (CSE), and is engaged in fast-tracking toward development of the Bruner Gold Development Project in the prolific gold jurisdiction of Nye County, Nevada. The region is home to several producing and past-producing mines along the Walker Lane Trend. Canamex completed a positive Preliminary Economic Assessment (PEA) on the Bruner Gold and Silver Development Project in 2016. Based on additional drilling conducted on the property, the company completed an updated PEA in 2018, which increased the resources and improved the economics of the project. Canamex is now moving the Bruner Gold Project forward into permitting and development on the strength of this positive updated PEA. The second asset is the Silverton Gold property, a gold exploration project, in Nevada, which has geological similarities to the Long Canyon gold deposit in Nevada, being mined by Newmont Mining. The Company has signed Agreements with Harmonychain AS, for Ethereum Blockchain Smart Contract Security Tokens for Gold and Silver, as an alternative means of raising capital, potentially without equity dilution. The Agreements secure the exclusive rights to various Ethereum Token domain names, ticker codes, and associated smart contracts, for Gold and Silver. The rights also extend to patents pending and trademarks associated with these security token financing models, including ChainDelivery™ royalty stream delivery queuing systems. Further information is available at http://canamexgold.com
 Greg Hahn (CPG#7122), President & COO of the Company is the qualified person who has reviewed and approved all technical disclosures in this release.
ON BEHALF OF THE BOARD
David Vincent
Chief Executive Officer and Director
david.vincent@canamexgold.com
Mike Stark
Chairman of the Board
Contact: (604) 833-4278
mike.stark@canamexgold.com
The Canadian Securities Exchange accepts no responsibility for the adequacy or accuracy of this release.
Annex A: SILVERUSA Token –  Risk Disclosures
Annex A:  SILVERUSA Token –  Risk Disclosures
The Bruner Nevada Project
As the Company is still in the development phase with its Gold and Silver Project, in Nevada, it has yet to produce any Silver. The Company has not yet made a production decision and is raising capital to advance the project through permitting and feasibility, the results of which are anticipated to support a production decision upon completion. Whilst the 2018 updated PEA is positive, and recommends advancing the project through permitting and feasibility, it is based upon mineral resources only, and not mineral reserves. Therefore, a SILVERUSA token linked to the production of such mineral resources is speculative, as there is no definitive time horizon in which commercial production of such resources could commence.
Equity Holders
The SILVERUSA Token effectively will be a long-term royalty interest on the Nevada Gold and Silver Project, which will require the delivery of Silver if or when commercial production is achieved. Investors of Common Shares of the Company should be aware that a SILVERUSA Token holder will receive Silver, if or when commercial production is achieved and after redemptions of Silver are satisfied, the Company could sell any remaining resources available.
Equity Interest
The SILVERUSA Tokens do not give the SILVERUSA Token holder any equity or other interest in the Company equivalent to a holder of common shares including, for greater certainty, a right to participate in the profits or the distribution of assets of the Company, nor any voting rights in any meeting of the security holders of the Company. A holder of a SILVERUSA Token is only entitled to delivery of Silver, on request, pursuant to the terms of the SILVERUSA STO.  The Company will receive cash for this SILVERUSA Token offering and will have an obligation to meet Silver delivery requests, when commercial production is achieved.
 Accounting
Companies continue to look to alternative sources of finance and creative deal structures for growth and funding. These have included joint arrangements, divestments, mergers, streaming, royalty deals and offtake-linked pre-financing. New investment vehicles have emerged in this alternative finance space to take advantage of investor demand for commodity exposures and the Company demand for funding. Alternative finance, by its nature innovative and deal specific, does not find a natural 'home' in the IFRS accounting standards. Each arrangement is unique and there is no 'one size fits all'. There is no 'industry guidance' in IFRS that sets out the accounting for these structures. The legal form of this SILVERUSA Token offering, is a contract to buy a non-financial item, the specified commodity, in this case Silver. Contracts to buy or sell non-financial items are normally considered executionary contracts and are outside the scope of the financial instruments guidance.
The settlement is in Silver bullion, and delivery will happen in accordance with the terms of the white-paper. Therefore, this is like a Royalty model, but different in that there is no percentage of production acquired via a royalty arrangement, but a fixed volume of production that is acquired, via the SILVERUSA Tokens. The Company can be deemed to sell a proportion of resources, because a defined quantity of resources will be transferred to SILVERUSA Token holder from the Nevada project. Settlement is based on Silver bullion delivery and not net income, so SILVERUSA Token holder's entitlement basically represents a portion of the volume of Silver production.
Silver Price
Fluctuations in the price of Silver could materially affect an investment in the SILVERUSA Tokens.
Even if the SILVERUSA Tokens are held for the long-term, that may not result in a profit, since Silver markets have historically experienced extended periods of flat or declining prices, in addition to sharp fluctuations. If the price of Silver declines, the Company expects the value of the SILVERUSA Tokens to decline.
Silver bullion is traded internationally, and its price is generally quoted in U.S. dollars. The price of the SILVERUSA Tokens will depend on, and typically fluctuate with, the price fluctuations of Silver. The price of Silver may be affected at any time by many international, economic, monetary and political factors, many of which are unpredictable.
Suitability
Prospective purchasers need to independently determine the suitability of investing in SILVERUSA Tokens. Prospective purchasers should determine whether an investment in SILVERUSA Tokens is appropriate in their circumstances and should consult with their legal, business and tax advisors in evaluating the consequences of an investment in the SILVERUSA Tokens. An investment in SILVERUSA Tokens is only suitable for investors who: (i) have the requisite knowledge and experience in financial and business matters to evaluate the merits and risks of an investment in SILVERUSA Tokens; (ii) have access to, and knowledge of, appropriate analytical tools to evaluate such merits and risks in the context of their financial situation; and (iii) can bear the potential economic risks of any investment in the SILVERUSA Tokens.